Maximising Potential
Helping you to maximise the potential of Dental4Windows utilising integrated functions such as timely appointment scheduling, clinical charting and inventory management.
On-site Troubleshooting
With an in-depth working knowledge of Dental4Windows, we can set up and configure your practice management software, answer any questions and iron out problems.
Remote monitoring
This enables our team to ensure the health of your Dental4Windows system at all times, stopping any security threats in their tracks, and minimising downtime.
Dental4windows Software – What is it exactly?
Dental4Windows is one of Australia's most popular and commonly used dental practice management systems. Featuring a wide range of tools it seamlessly integrates all aspects of the day to day running of your dental practice so that you no longer have to rely on a variety of systems that aren't always compatible.
Features such as all-in-one imaging, patient education and integrated payment gateways help to enhance patient experience, improve treatment acceptance and treatment outcomes, while improving practice efficiency, freeing up your time to concentrate more on your patients. In short, it relieves you of the administrative burden of running a successful practice while increasing the quality and reducing the costs of care.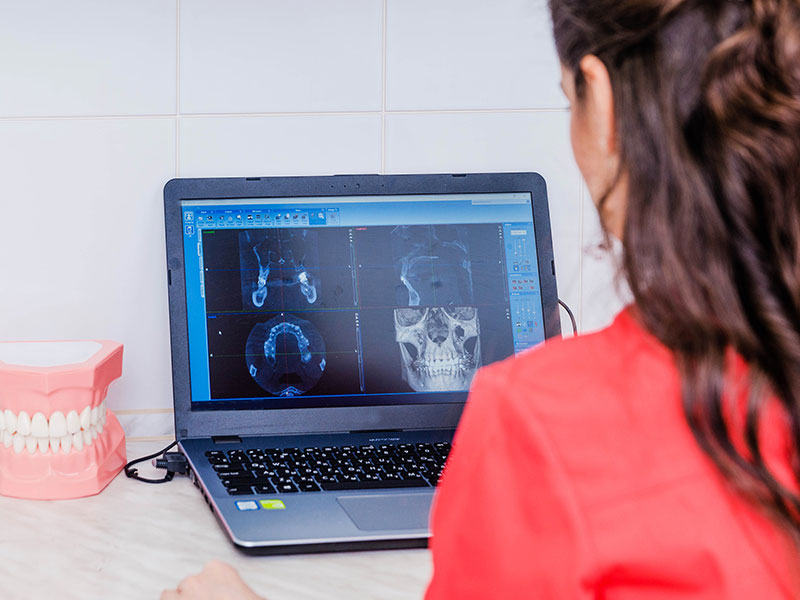 Dental4Windows Support – How Can We Help
Sure, there are plenty of other IT companies to choose from, but unlike our competitors, Urban IT specialises in the healthcare industry. As a result, we're conversant with the majority of networks, systems, and management platforms that dental practices use, including Dental4Windows. Our experienced team wants your practice to get the most out of its investment by ensuring that your system is fully optimised to help you to:
Improve productivity

Streamline processes

Boost patient engagement
Whether you're in the throes of opening a new dental practice and need help setting up and configuring Dental4Windows, you have new staff that need bringing up to speed with the system, or you're looking for a dependable team to monitor your system remotely, we can help.
Urban It – Why Us?
Because of our familiarity with the dental industry, we understand the implications and cost to your business that any type of system glitch, problem, or downtime can have. Thankfully you can count on our highly skilled team to respond quickly and get you up and running with as little disruption as possible. Let us become your trusted Dental4Windows point of contact by providing unrivalled support tailored to your unique business needs.
Whether you:
Have a problem with upgrading your system
Need D4W marketing advice
Have an intermittent system glitch that you can't resolve
Our team has the experience, knowledge and skills to help.
Don't let dental IT get in the way of caring for your patients. Urban IT provides reliable, D4W support and a solid rapport that you won't find elsewhere.
D4W support you can count on
Let us help you get the most out of your Dental4Windows practice management system. Call Urban IT today and discover the benefits of using a specialised dental IT support provider.

With almost 2 decades of experience in the Information Technology industry, Urban IT provides a unique blend of expertise and customer service, specialising in Dental, Business and Medical IT solutions right throughout Australia.
Business Hours:
Mon - Fri : 8am - 6pm
Weekends : By Appointment
After Hours : By Appointment