Oasis Support for Allied Healthcare & Dental Practices – Welcome To Urban IT
Services
We provide a diverse range of services geared around assisting you with your Oasis support. Services that cater to single practice centres through to multi-location corporates
Solutions
Our experienced team of IT specialists offer several industry-specific solutions that will help you to streamline administration and improve patient care
Support
Urban IT is here to support you when you need us most. That's 24/7, 365 days a year. We're trustworthy, reliable and above all, knowledgeable
Oasis Support – Premium Software Support for Healthcare professionals
Here at Urban IT, we pride ourselves on offering some of the best technical support for Australian Healthcare and dental practices in the country. Our industry-specific expertise provides businesses with a range of Oasis support services designed to help them to automate many of their day to day tasks, freeing up time to better serve their patients.
This may include guiding someone through their initial software installation and set-up to explaining how to get the most from their Oasis dental or healthcare software. We'll even give you a detailed explanation of how you can get the best use out of online scheduling or charting tools
To find out more about how we can assist you, ask us about Oasis support and help.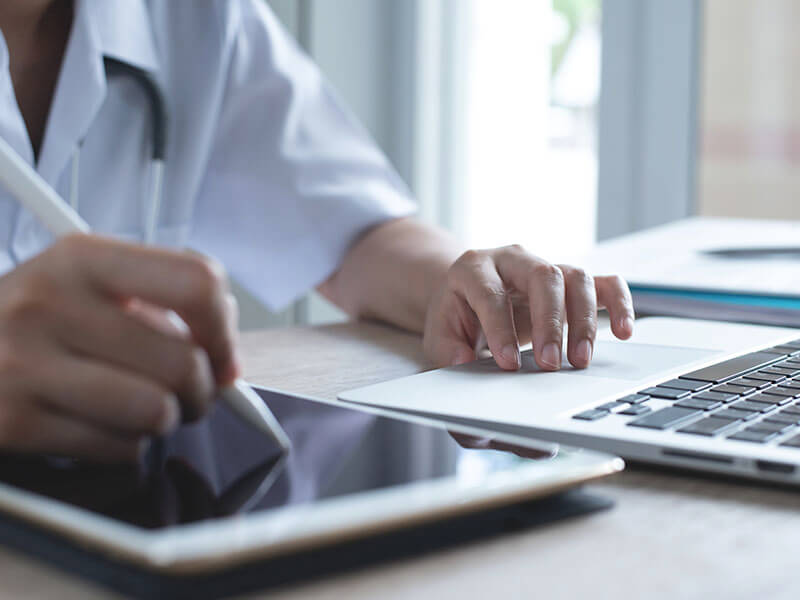 What Is Oasis Dental and Healthcare Software?
Oasis is a multi-purpose and versatile software practice management system designed to streamline many of the non-patient-facing tasks that healthcare professionals carry out on a daily basis. By automating and simplifying many administrative tasks, full and proper use of Oasis software makes for an improved workflow and, in turn, increased productivity.
Chosen by many healthcare professionals for its simplicity in orientation, Oasis dental and healthcare software possesses many easy-to-use features such as:
Digitised reporting
Digital imaging upload functionality
Online patient booking
Automated telephone recall and
Patient exit workflow charting
Ultimately this makes it a popular tool that allows healthcare professionals to focus on the subject that really matters – their patients!
Oasis Support – How Urban IT Can Help!
As Healthcare IT specialists with over 10 years' of experience, we've developed a solid working knowledge of many of the practice management platforms and software that healthcare practices use and Oasis is no exception. Because we work closely to – or are affiliated with – a wide range of IT vendors, we're able to provide a one-stop-shop where you can call us for all your Oasis-related questions, queries and concerns.
Are you a new healthcare or dental practice looking to install and configure your Oasis software? No problem, we can help.
Do you have new team members who need getting up to speed? – just one call to us and we can coordinate and oversee all your Oasis training
What about those sporadic system glitches, issues, or problems that seem to appear from time to time? Pick up the phone and give us a call
Can't remember a process or need help navigating the various modules? No worries, we've got that covered too.
Quality support That Won't Let You Down!
If you've recently purchased your Oasis software and need help setting it up, or you feel that you aren't yet harnessing the full potential of your Oasis healthcare and dental software then give the experts a call at Urban IT. We'll work with you so that you can work with your patients.

With almost 2 decades of experience in the Information Technology industry, Urban IT provides a unique blend of expertise and customer service, specialising in Dental, Business and Medical IT solutions right throughout Australia.
Business Hours:
Mon - Fri : 8am - 6pm
Weekends : By Appointment
After Hours : By Appointment