Medical professionals have a demanding job. Not only do they manage patient health, but they also have to understand and implement the use of advanced information technology every day in their practice. Balancing efficiency and a calm bedside manner is one feat that makes medical workers front line heroes, but when technical problems occur, they shouldn't have to tackle them alone.
What is the Role of IT in the Medical Field?
The medical technology sector is a fast-growing industry offering exciting opportunities within the field in the coming years.
Health information systems stand at the crossroads of computer science, health care, and information technology. It comprises the storage, optimisation, and interpretation of data for medical purposes. 
IT in the medical field can include a number of services that make it easier for practitioners to handle patient care effectively. IT support services for your medical practice can include:
Data recovery solutions 

Security monitoring 

Network administration 

System repairs 
When technical issues befall medical professionals on the job, it can be detrimental to the service they provide to patients. That's why being able to contact IT support services like Urban IT is essential to keeping your medical practice on track. 
How IT Support Services Can Help? 
Companies like Urban IT offer helpful support to medical professionals to ensure their shift runs smoothly. Addressing problems with IT in the medical field encompasses both medical IT support and dental IT support.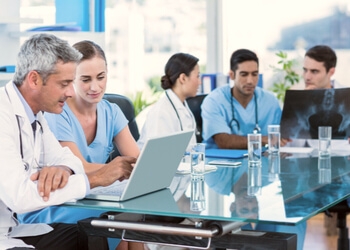 Medical IT encompasses support for electronic health records, assistance with an online booking system, and generally maintaining your current IT infrastructure.
An IT support company becomes an extension of your team of medical professionals, whether you're a general practitioner or you work in a treatment centre.
Companies like Urban IT are well equipped to provide IT support services to dental practices as well. Besides helping with booking system complications, IT professionals can work on system integrations, upgrades, or new software installations. Integrations are a valuable aspect of information technology services that improve the services you provide to patients and enhance their experience. 
Software integrations make it easier for patients to pay for services through various online platforms, and can even allow them to schedule their appointments via your website or mobile app, making the entire visit more convenient for them.  
Dental IT Support 
When your practice brings in information technology experts to help enhance your dental systems' efficiency, you receive support from a dedicated team. Here's where you'll see the benefits of IT support services for your dental practice:
Appointment Booking Web Integrations 
Urban IT can integrate the eAppointment online portal into your website so patients can make appointments from anywhere, via any device. Another useful integration for dental practice websites is Semcore, which handles Adwords, SEO, and marketing. 
Dental4Windows (D4W) is a popular dental practice management software in Australia and offers a convenient integration of multiple tools on one platform. With D4W you get all-in-one imaging, gateway payment methods, and patient education tools to help you serve your patients better. 
An IT service can offer valuable on-site troubleshooting when problems with the software occur, limiting the amount of downtime so you can maximise use of the program and keep your daily schedule on track. IT services can also help ensure the software is optimised for patient engagement and functioning as productively as possible. 
Henry Schein is a leading supplier of health and dental imaging equipment across the globe. The benefit of working with a company that handles IT in the medical field is the vast knowledge of specific medical systems they bring to the table. 
Urban IT can assist with system glitches, integrating the digital imaging system into your practice, facilitating staff training in regards to system upgrades, and optimising your Henry Schein technology for best performance. 
Oasis, Exact & Sirona Support
If your dental practice uses Oasis software, you'll be pleased to know that IT support services are available. Said to be a user-friendly dental and health care software, this is another popular choice for Australian dentists. Urban IT can assist with training new staff members on the program, handling system glitches, or installing the software for the first time if you're at a new location. Exact is another practice management software system that you may require similar assistance with when tech problems occur. 
The same applies to Dentsply Sirona. If you need help with remote system monitoring, cloud storage, or a glitch in your Sirona product or service, a medical IT support person can advise you on how to proceed. 
Dental Imaging/Radiography Software
Radiography and digital imaging are essential parts of running a dental practice and providing quality care to your patients. When troubles arise with that software, contacting a knowledgeable IT partner to assess the issue quickly is vital to staying on schedule.
Selection of Practice Management Software
The market is saturated with practice management software choices. If you're unsure which is best for your dental practice, a medical IT service with experience in various programs can advise you. Urban IT can recommend the best hardware, software, and equipment combination to keep your practice running smoothly.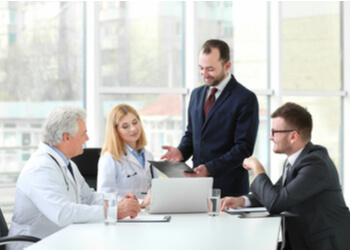 Medical IT Support 
Medical professionals rely heavily on IT to run their equipment and software. With technology that is so centric on patient care, having a team on board with extensive medical IT knowledge is invaluable. 
New IT Setup and Maintenance
It's critical for a medical or dental practice to keep up with the latest technology. If your office needs to transition from old software to a new system, an experienced IT support team can be a valuable asset. 
eHealth is a health summary created by the Australian government that is completely electronic. Medical IT experts can help ensure you're compliant with national regulations regarding Personally Controlled Electronic Health Records for your patients. 
Practice Management and EHR Software
An IT support service can offer guidance for selecting practice management software such as Medtech (EHR software) or smartsoft's Front Desk® to streamline your daily operations. 
Talk to Urban IT about your Practice 
IT problems in the medical field can significantly impact your patients if they aren't resolved quickly. If you're struggling with technical issues at your medical practice or simply want help to transition your team of medical professionals from old to new practice management software, Urban IT can help. 
To find out more about choosing Urban IT as your preferred medical IT provider, contact us on 1300 653 943 or fill out our online form.