As technology improves, it becomes more reliable and decreases downtime. However, technology is still imperfect, and it is especially vulnerable to user error. Therefore, managed IT support is a must-have for any organisation, especially ones with large teams and complex operations.
IT support responsibilities include a variety of one-time and ongoing tasks. These tasks are sometimes simple, but other times include complex data recovery and security-related tasks. This IT support role is especially important for medical and dental businesses entrusted with patient information and records.
New Software and Hardware Setup
The most basic IT support responsibilities include helping with new software and hardware. Even simple software needs to be installed correctly for users to use all its functions. In addition, computers' default software settings and other preferences need to be correctly configured for the new software to be easy to use.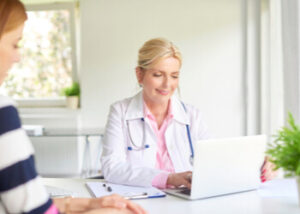 Hardware presents its own unique challenges. For example, wired and wireless systems need to be connected to your network or computers, named appropriately and have a plan in place for maintenance and firmware updates.
New software and hardware may also require transferring old data, including data in a different format than your new system uses. Sometimes the software will import this old data easily, but it still needs careful double-checking. An incorrectly imported dataset can cause major problems for your team, later on, so your IT team needs to get it right the first time.
Appointment Bookings Systems
Every healthcare practice needs a system for logging appointments that is convenient for both patients and staff. For example, dental practices and family medical practices often allow online booking requests, but staff often confirm or change the appointments manually and double-check to avoid conflicts and risk of delays for patients.
Appointment bookings systems need to be accessible to all authorised staff with little room for input errors. In addition, they need to be configured to accept a variety of data types, including fields for notes about the patients' chief complaints. The right booking system setup for you will partly depend on the size and complexity of your healthcare practice, so your IT support team should work with you to provide a customised solution.
General Troubleshooting
Even experienced healthcare practice staff make mistakes, forget how to do things, or misunderstand how a system works. Management and supervisors already have their hands full with other essential tasks, so it's important to have a team on-call to help with day-to-day troubleshooting.
Troubleshooting can help with printers, Wi-Fi, and computer applications in addition to more specialised hardware and software. So instead of relying on just one in-house person whose expertise may be limited, partner with a managed IT services company to make sure you have a whole team of experts on-call to fill that support role.
Cloud Computing and Backups
Cloud computing is a powerful new method for allowing businesses and organisations to access the software and computing power they need at any time. Instead of relying on computers and servers physically in your office, you can connect to software and storage systems that run online.
An IT support team can walk you through your cloud computing and storage options. There are many more options available now than in years past, so the different systems can seem overwhelming at first glance. Since they all have different pros and cons, you need someone with in-depth knowledge to explain your options and help get you set up.
Protecting Client Security and Privacy
In Australia, healthcare privacy laws require organisations to protect patient data. Dental practice data may not be as sensitive as other medical practice data, but it's still legally and ethically important to keep it as safe as possible. Patient contact information, insurance information, and healthcare diagnoses and records are valuable for data thieves and other criminals.
IT support responsibilities include the protection of this data. Any IT support team member who comes into contact with your data needs to understand this obligation, as well as best practices for keeping it safe at all times. This is why it's especially important to partner with an IT support team that understands the complexities of healthcare privacy, which is much more sensitive than standard business IT.
Your Wi-Fi and other networks are also important to your security. Weak Wi-Fi security can result in a catastrophic hack that puts thousands of patient files at risk. Let your IT support team guide you through best practices for maintaining a secure network.
Data Recovery IT Support Responsibilities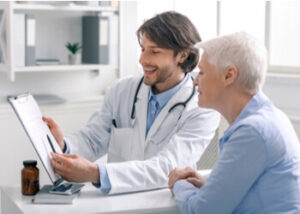 Backup systems are a critical part of your IT infrastructure. Crises like floods, fires, and lightning strikes can wipe out your systems in an instant. Although insurance will cover some of the financial aspects, your data cannot be rebuilt with just money, and you need a reliable team to fill that IT support role.
A skilled IT support team can build backup data systems and help restore data after a disaster has occurred. If there is data that was not quite backed up in time, we can also help recover that data from any physical sources that remain. With these IT support responsibilities covered, you can focus on all the other tasks that require your attention as your organisation recovers.
IT Support You Can Trust
IT support may be in the back of your mind most of the time, but you need help to be available right away when you need it. You need a reliable team at your back to give you peace of mind in any situation.
Choose Urban IT to fill your IT support role at your healthcare practice or organisation. We are proud to support your dental practice, medical practice, or other offices to provide your employees and patients with a smooth experience. We know the ins and outs of various industry-specific software beyond just basic office applications and booking software.
We take our IT support responsibilities seriously, especially since we understand the importance of IT for healthcare. Our team members prioritise professionalism and flexibility to keep your organisation running smoothly. Contact us on 1300 653 943 today to learn more about how we can serve you and your organisation.