IT support is a growing area of concern among businesses and healthcare providers, especially as the software and hardware required become more complex. Keeping a small business or healthcare practice running free of interruptions is a challenge, especially if the problem ends up being related to hardware instead of software.
IT support can often operate remotely to provide quick and inexpensive managed IT support. However, in some cases, you need someone to look at the equipment in-person or be physically present to attend to a Wi-Fi or server problem.
Onsite IT support doesn't have to involve keeping someone full-time on the payroll. You can work with a managed IT support provider to keep your practice or business running with accessible help when and where you need it.
What is Onsite IT Support?
Onsite IT support gives you one or more IT technicians physically present in your office to help you manage technology-related tasks. This can include help with problems as well as more proactive support like firmware updates and setting up new technology.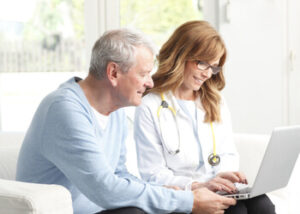 Onsite IT technicians may work directly on your computer or equipment, or they may be able to connect to your Wi-Fi with their own device to deal with internet or server troubles. Either way, they communicate with you throughout the process to make sure they have the information they need to do the job right. They will work professionally and get the job done fast so you can go back to your regular office operations as soon as possible.
IT support services may also include follow-up checks and assistance remotely. However, if further in-person work is warranted, onsite support won't hesitate to come back as soon as possible. Fast and accurate technical support is the goal, even if technicians have to go out of their way to make it happen.
Onsite technicians can hurry to your location quickly if needed to deal with an urgent problem. You can also schedule them in advance for routine services or infrastructure improvements. A good IT team prioritises your time and is willing to be flexible so you can get back on track with your day-to-day work.
Challenges for Small Businesses
Small and medium-sized businesses usually operate on thin profit margins because they don't have the same economies of scale as larger companies. Even so, they need the most robust technical support they can get. Everything from backup processes and cloud storage to internal network systems requires technical support of some kind.
Sometimes you need more support than the tech support or customer service line that your software vendor can give you, especially if it turns out the source of the problem is somewhere unexpected. That's where onsite IT support can make a difference, especially if you're on a tight deadline. Having someone there to fix the problem restores your ability to do your job and even helps your team's morale return to normal.
Support for Medical and Dental Practices
Every healthcare practice is different, but the general trends in IT support services are the same. A medical or dental practice needs to minimise downtime, especially if they are emergency care centres. Your staff's ability to access records is essential to providing accurate care, and any interruptions can jeopardise patient outcomes. 
Different software and hardware systems have a range of minor differences that make it hard for ordinary IT specialists to keep up. An IT firm that specialises in medical practice software systems can provide faster and more accurate support. Systems like eHealth, practice management software, D4W, Oasis, and others have a steep learning curve that requires experience and expertise.
Training for Staff
Both medical practices and general business facilities may need to train new and veteran staff on an ongoing basis. This can include training on new equipment and software, changes to past practices, and simple refresher training on rarely-used skills.
Teaching people to use technology yourself is tedious and takes away from your core mission. If you don't know the software that well yourself, you might struggle to train others effectively. Hiring experts to help your staff makes it easier for you to focus on other aspects of your business. 
Office Relocation Services
Growing is exciting for businesses, but it also presents unique challenges once you run out of room. The logistics of office relocation require onsite IT support to help set up old and new equipment, configure your new internet connection and security settings, and make sure everything is plugged in where it should be.
Trying to manage office relocation entirely on your own ends up pulling your time and energy away from essential tasks and your core mission. By working with IT support services specialists to facilitate your move, you can focus on making sure your team has everything else they need to be ready.
New Technology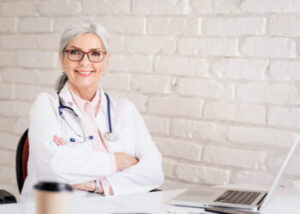 Most workplaces eventually switch to new software or hardware that provides better service or keeps you in compliance with new legal obligations. This is especially true for healthcare practices, where changes in privacy laws and improvements in technology keep you on your toes all the time. You can rely on an IT firm that specialises in business and healthcare practice IT needs to migrate to new cloud systems or other technology safely and securely.
Onsite IT support services can also provide customised solutions to your infrastructure improvement needs if you haven't decided on your own best course of action yet. A good onsite IT consultant knows the difference between quick fixes and long-term investments and will give you honest advice as to your options for long-term growth.
Onsite IT Support in Melbourne
Meeting your goals and professional obligations requires careful attention to your technology, including cybersecurity and general maintenance. With your full attention on your business or healthcare, you need onsite IT support that does the work you need fast.
Urban IT provides a variety of IT support services in the healthcare practice and general business sectors. We provide both onsite and remote IT support for your team so you can maximise desk space for staff that serve your core operations.
We support every business and medical practice we work with to maximise their potential with customised solutions. We work with medical and dental practices of all sizes to make sure they can keep their systems up and running even when they're growing or moving. 
Call us on 1300 653 943 for a consultation.